The following is a guest post to celebrate the release of M.D. Neu's A New World–Conviction, the latest installment in his A New World series.
Thanks so much to r.r. campbell for having me here today to talk about my newest novel Conviction, book two in my A New World series. I thought it might be fun to share ten random facts about Conviction and the A New World series.
1) The science is based in fact or as much fact as there can be given the nature of the story.
2) The information on the US government and the United Nation is based on fact and is as accurate as possible. A lot of research went into both and I hope it shows.
3) The characters all have qualities from various people in my life. There really is a Dan who the character is based on and there really is a Kati who the character is based on.
4) The nentraee are based on Gene Roddenberry's version of aliens (so we can relate to them)
5) Despite the main character being from the United States, I wanted to give the story and the series a more global feel so you will see the main character interacting less with the US and more with the UN and other countries throughout Conviction, this will continue into book three.
6) The story started out as a family drama and had no aliens. The story was written for my drama class in college.
7) I had to research a lot about space and space technology, I talked to friends at both NASA and the military to ensure that as much of science was factual as possible.
8) I have eighty pages of notes on the aliens (probably more). I can tell you their history, all about their clans, some of their literature, etc. Basically, you can ask me anything about the aliens and I'll have an answer for you.
9) General Gahumed La-Enn was a throw away character at fist, but I needed a foil for Mirtoff and she grew from there. Now Gahumed is one of my favorite characters to write for. It also didn't hurt that one night the character was a strong presence in my mind and wouldn't let me go to sleep.
10) Greg McNeil was originally going to be an older gay man, however, I changed his character and made is baby brother gay, the background story Greg tells Todd at the White House reception is real and happened a lot in the 80s and 90s. It happened to an acquaintance of mine. It was important for me to share this through Greg in the series as people don't realize that this type of thing really did occur and sadly still can happen.
Those are my ten facts about the series and about Contact and Conviction.
Purchase

Meet the Author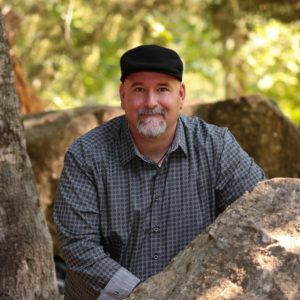 M.D. Neu is a LGBTQA Fiction Writer with a love for writing and travel. Living in the heart of Silicon Valley (San Jose, California) and growing up around technology, he's always been fascinated with what could be. Specifically drawn to Science Fiction and Paranormal television and novels, M.D. Neu was inspired by the great Gene Roddenberry, George Lucas, Stephen King, Alfred Hitchcock and Kim Stanley Robinson. An odd combination, but one that has influenced his writing.
Growing up in an accepting family as a gay man, he always wondered why there were never stories reflecting who he was. Constantly surrounded by characters that only reflected heterosexual society, M.D. Neu decided he wanted to change that. So, he took to writing, wanting to tell good stories that reflected our diverse world.
When M.D. Neu isn't writing, he works for a non-profit and travels with his biggest supporter and his harshest critic, Eric, his husband of eighteen plus years.
---
Thanks to M.D. Neu for visiting the EMPATHY Series blog! You can check out his first visit to the site at this link. For more about M.D. Neu and his work, see the above links!